---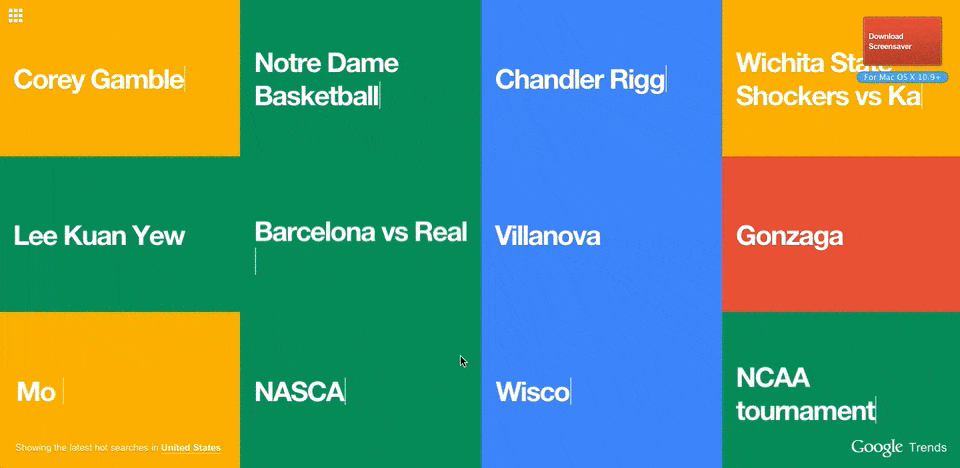 Explore Google trending search topics with Google Trends. See what's trending, what's popular, and much more data!
Also, check out these special treasures:
In the Classroom: Google Trends is a great discussion starter. Ask students to analyze the data, make predictions, and talk about how the world is changing.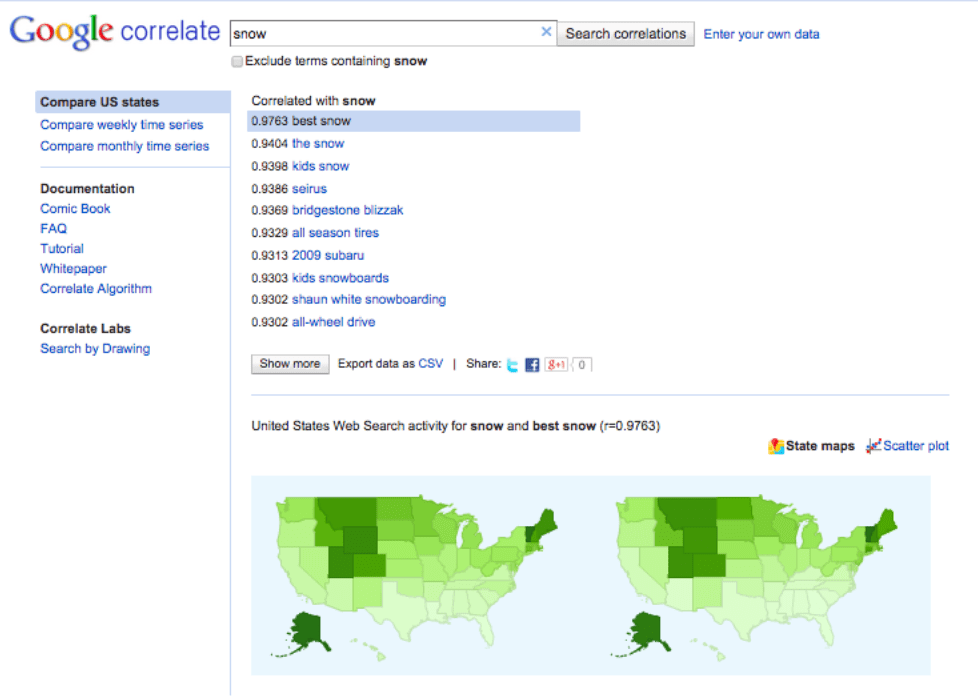 Google Correlate is actually a part of Google Trends. It finds search patterns which correspond with real-world trends.
Check out this great Comic Book explanation of Google Correlate!
In the Classroom: Google Correlate is a great tool for finding correlations with current events like the Ebola outbreak. It is also a great way to explain the difference between correlation and causation to students!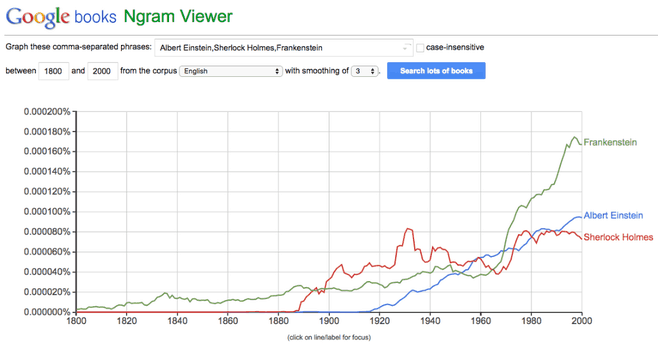 Ngram Viewer is a part of Google Books. Five MILLION books have been archived covering a span of the last 500 years, and Google has made the data from those books searchable. Visualise the rise and fall of particular keywords across 5 million books and 500 years!
In the Classroom: This tool would be great for having students research keywords around a historical event like World War II and do a comparison with published works and popular authors of the time in Ngram Viewer.
The Google Public Data Explorer makes large datasets that are made publically available by the government and other agencies easy to explore, visualize and communicate. Here you can find everything from unemployment and population to Ebola and weather.
Four types of visualizations :
line chart
bar chart
map
scatter plot
Bonus: You can now upload your own data sets.
In the classroom: There are so many ways that this data and the visualizations could be used in the classroom. These statistics would be great for research projects, geography, authentic math problems, and more!
---
Want More Google Tips?
Check out 
The Teacher's Guide to Google Classroom eBook

!

The Teacher's Guide to Google Classroom is chocked full of step-by-step instructions for using Google Classroom, setting up classes, creating announcements, discussions, assignments, management and tips!  You will also find helpful screenshots of both the teacher and student side of Google Classroom. This reference guide is great for new users and full of handy reminders and tips for more experienced users. This guide includes 40+ pages of everything you need to know to get started and to help your students learn how to use Google Classroom. A simple cheat sheet just wouldn't cut it for this robust application that is a must for teachers going paperless with Google Apps for Education. Click here to preview.
---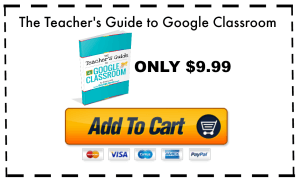 ---
Also available from these websites:
---
© Shake Up Learning 2022. Unauthorized use and/or duplication of this material without express and written permission from this blog's author and/or owner is strictly prohibited. Excerpts and links may be used, provided that full and clear credit is given to Kasey Bell and Shake Up Learning with appropriate and specific direction to the original content on ShakeUpLearning.com. See: Copyright Policy.