The Teachers Guide to Pinterest
Getting Started with Pinterest! I'm surprised to find out how many educators are still not using Pinterest! So I've decided to put together this guide to help new users get started, and help more advanced users find great educational content. So why not use the summer to get acquainted with Pinterest and find some great resources for the school year! Guys, Pinterest is not just for the ladies! I have a brother-in-law with a "Man Cave," board to prove it! Give it a shot. Watch the video below if you are new to Pinterest, and still don't quite get it.
[Tweet "The Teacher's Guide to Pinterest! Part 1: What is it?"]
---
Did you miss the other parts in this series?
---
What is Pinterest?
Pinterest is a visual bookmarking tool, where users save bookmarks or "pins" onto their virtual "boards" to organize and revisit. Pinterest is also a very powerful search engine! Use it to find and discover new ideas for the classroom, for your home and your life.
Get Started!
Now, go set up your account at www.Pinterest.com and get started! Stay tuned for more posts in this series to learn more about who and what to follow, and how to make the most of Pinterest in the classroom. And if you just can't wait, explore my previous Pinterest posts linked below.
| | |
| --- | --- |
| 35 Educators You Should Follow on Pinterest | Create Beautiful Pinterest Board Covers |
What do you love about Pinterest? Please share in the comments below!
Kasey Bell will be presenting at the following upcoming events:
iPadpalooza, June 23-25 (Austin, TX)
ISTE, June 28-July 1 (Philadelphia, PA)

Missouri Google Summit

, July 11-12 (Kansas City, MO)

California Google Summit

, July 18-19 (Palo Alto, CA)

TIA 2015

, July 21-22 (Denton, TX)
35 Educators You Should Follow on Pinterest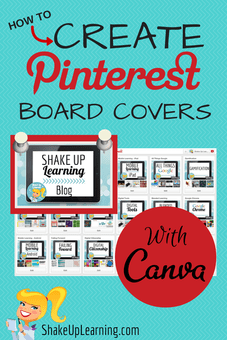 Create Beautiful Pinterest Board Covers